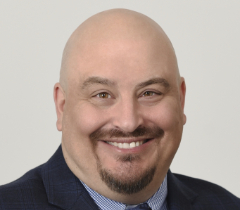 Jeff Coon
Area Manager
NMLS #: 19375
1800 Rt 34
Wall, NJ 07719
(732) 378-6104
Jeff Coon
Area Manager
NMLS: 19375
Jeff Coon
The Purchase Pros
Jeff has been in the mortgage business since 2001. With almost 30 years of consumer lending experience and almost 2000 mortgage loans closed since 2001, Jeff is well positioned to provide expert advice and solutions for his clients.
As Branch Manager of The Purchase Pros team at AnnieMac Home Mortgage, Jeff specializes in residential lending with a keen focus on purchase mortgage loans. Our team has locations in Wall Twp, Toms River and Forked River, NJ. The Purchase Pros team works with a number of the top producing real estate agents in the area and has a stellar reputation for excellence. They've even been recognized by readers of the Asbury Park Press as the "Best of the Best" for mortgages in the annual Reader's Poll as well as hundreds of client testimonials.
With experience in all facets of the mortgage process from start to finish, Jeff and his team have the ability to recognize potential obstacles & provide solutions in the beginning stages of the application process in order to avoid delays in processing, and to ensure a successful, on-time closing for all of his clients. The team employs a number of tools such as credit report analytics in order to optimize a client's FICO score to help them qualify for the best loan terms possible.
A lifelong NJ resident, Jeff has a firsthand, local knowledge of the marketplace and is available to meet with clients in-person and provide invaluable insights to current market conditions by participating in a variety of local real estate events. We're also accessible by phone, text and email, including after "normal" business hours.
Communication & high standards of customer service are the mainstay of the Purchase Pros team, as well as offering the very best terms, and solution-based lending products the marketplace has to offer. The menu of loan programs offered includes Conventional, FHA, VA, USDA, 203k renovation, Jumbo, and more. We also offer non-traditional lending programs to help customers with special circumstances obtain financing.
First-time homebuyers will want to take advantage of our ability to explain the home-buying process, providing answers to common questions and also showing them how to structure their financing to get the lowest overall payment and best terms. We offer several low or no money down mortgage options, as well as flexible PMI solutions and other tools to help people buy their first home.
Whether you are buying your first home, vacation home or are an experienced investor purchasing rental property, you will receive honest, direct, up-front service and a road map for success with 24/7 access to information when you include us as part of your team. We'll also help you with refinancing an existing property and provide you with the tools needed to become qualified in today's market.
We're Here!

OVM Financial Team is now Powered by AnnieMac Home Mortgage!
New Name. More Loan Options. Same Great Service.
We Provide More
More Resources
From blogs to guides and access to our mobile app, you'll always be armed with the knowledge you need to stay well-informed about your loan.
More Support
Our mission is to provide you with industry-leading customer service each and every day. Reach out to us, even after your loan is signed, sealed and delivered!
More Solutions
Mortgage loans come in many varieties, just like our customers. That's why we offer a wide assortment of products with unique benefits, terms, and requirements.
Purchase Quiz
There's no need to guess if now is the right time for you to buy a new home or refinance your current mortgage. Instead, take our simple 60-second quiz!
Education Center
We understand how stressful mortgage process can be, so we created an education center filled with information to help you better understand the ins and outs.
Calculators
If you are considering the idea of buying a home or refinancing your existing one check out our calculators and take the guesswork out of the financials.
Are you a first-time home buyer?
That fact alone might get your best offers ignored by homeowners, but just because you're starting from scratch doesn't mean you should give up on the home of your dreams – and that's where this program evens the odds!
At AnnieMac Home Mortgage, we want you to have a fair shot at owning a home your family will love. That's why we've partnered with AnnieMac Private Equity Cash2Keys to provide access to two groundbreaking programs that give both new and existing homeowners a smooth, stress-free path to your ideal homes.